Bacaan singkat pagi ini dari buku A Calendar of Wisdom-nya Leo Tolstoy semakin meyakinkan saya bahwa memang penderitaan dan sukacita, sebagaimana emosi manusia, berada dalam spektrum yang sama; sehingga tidak mungkin menjalani kehidupan tanpa mengalami penderitaan. Penderitaan dan sukacita go hand in hand, mereka ada secara bersama dan saling melengkapi, ibarat siang dan malam. Tak ada sukacita tanpa penderitaan sebagaimana tak ada siang tanpa ada malam.
Berikut beberapa quotes yang menarik dari bacaan hari ini:
Pain is the necessary condition of our body, and suffering is the necessary condition of our spiritual life, from birth to death.

Marcus Aurelius
Dengan kata lain, rasa sakit adalah kondisi yang dibutuhkan tubuh fisik kita, dan penderitaan adalah kondisi yang dibutuhkan dalam kehidupan rohani kita. Tanpa rasa sakit dan penderitaan, kehidupan fisik dan spiritual kita tidak akan pernah menemukan kepenuhan.
Kutipan lain tak kalah menarik,
You should welcome everything which happens to you from birth to death, because the existence and the purpose of the world is in these cases.

Marcus Aurelius
Ini sebenarnya melengkapi quote yang sebelumnya, dimana kita harus belajar menerima keadaan—amor fati—karena hanya dengan demikianlah kita bisa merasakan kepenuhan hidup.
Only in the storm can you see the art of the real sailor; only on the battlefield can you see the bravery of a soldier. The courage of a simple person can be seen in how he copes with the difficult and dangerous situations in life.

Daniel Achinsky
Pengalaman yang buruk sekali pun tetap diperkenankan terjadi dalam hidup kita untuk tujuan yang baik, setidaknya itulah satu hal penting yang perlu dipahami.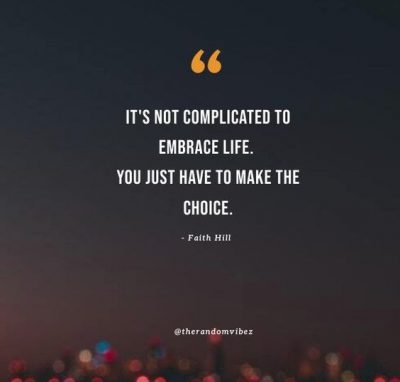 Lagipula, Tuhan bisa menggunakan segalanya—baik atau buruk—untuk kebaikan kita, bukan? 😉